Epson SureColor P800 Printer
SureColor P800 Printer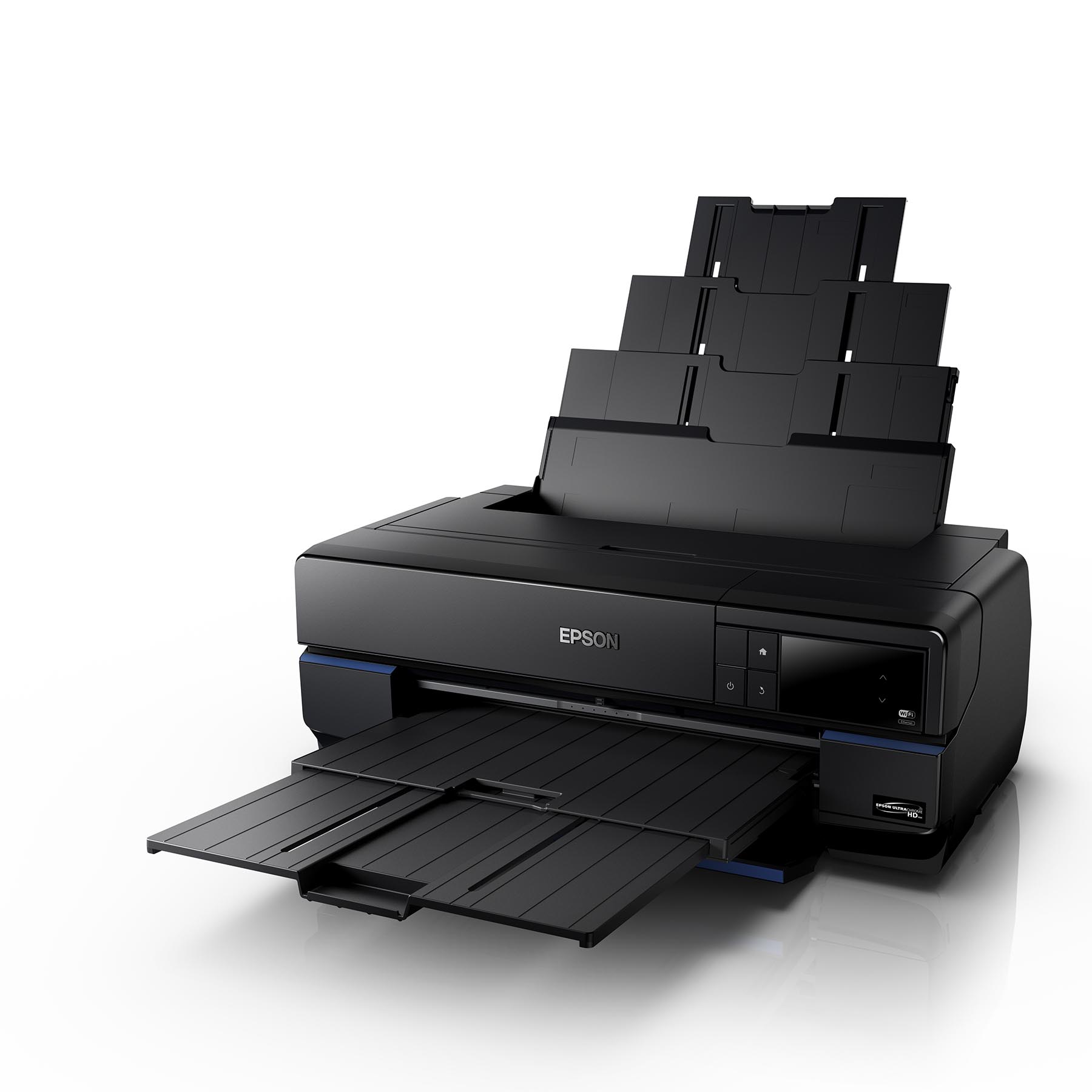 Inspire Us.
"As an artist, you have the unique ability to inspire change. You have the responsibility to remind us of our past, while making us excited for our future.At Epson, we understand the importance of what you do.This is why we strive to develop imaging technology that never shows itself within your work. It's why we insist your work remain as beautiful as the day it was printed. And, it's the reason why we push the limits of imaging technology to ensure your work is never limited by the technology used to print it." - Epson
Introducing the Epson SureColor® P800 printer.
Utilizing professional imaging technologies - including our unique Epson MicroPiezo AMC print head, along with our latest Epson UltraChrome; HD eight-color pigment ink set - the SureColor P800 is capable of producing the next-generation of photographic prints that will inspire us all.
Features & Benefits
- All-new Epson UltraChrome HD Inks
- Epson MicroPiezo AMC print head
- Compact size (26.9" W x 14.8" D)
- Unmatched print quality- Versatile media handling
- Prints on photo papers, fine art papers and poster board
- New roll feeder option lets you print from roll-based media
- Complete connectivity enables printing from just about any device, including smartphones and tablets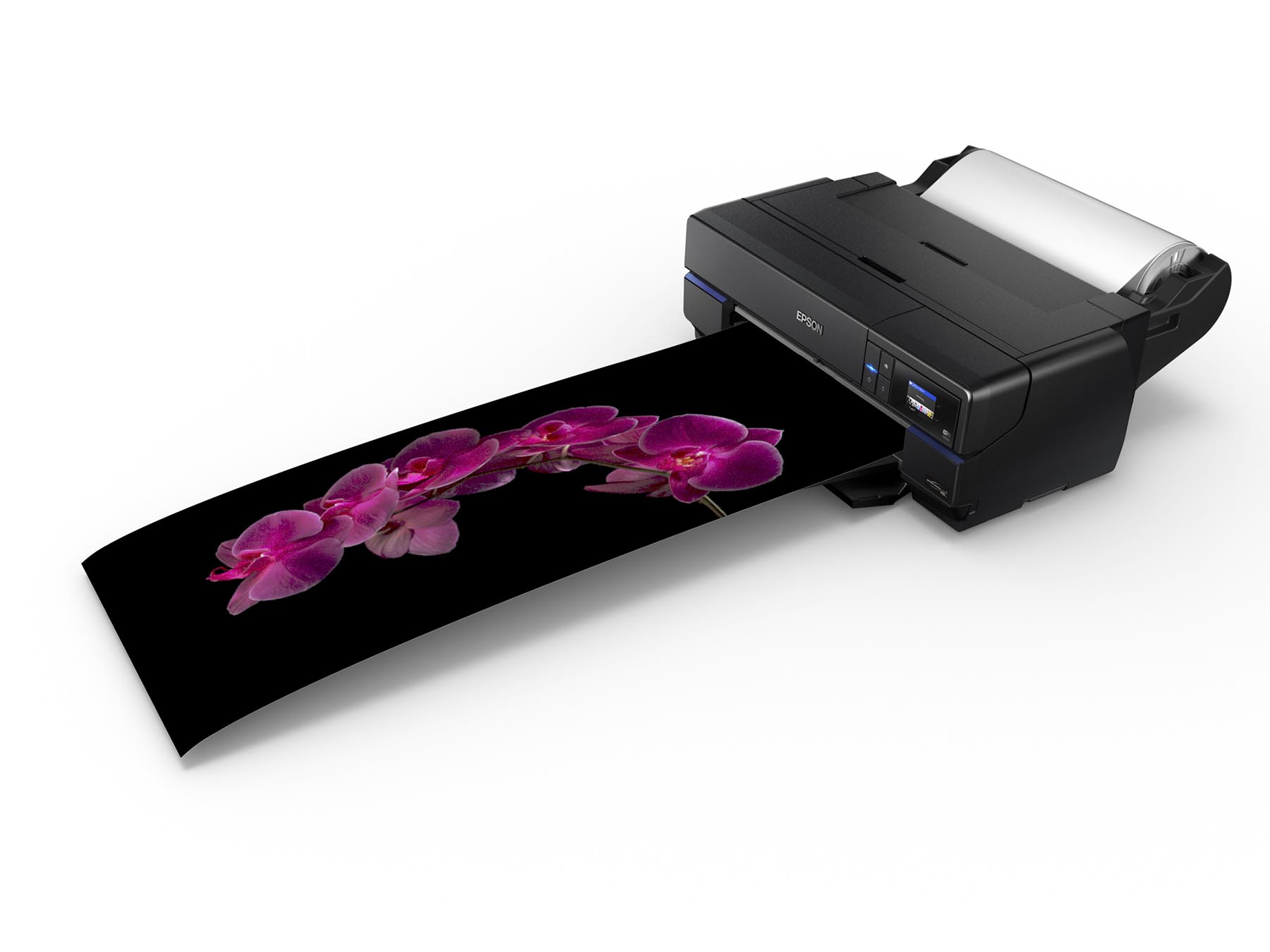 Next Generation 8-Color Pigment Ink Technology- Introducing all new pigments for outstanding color performance and Improved Resin Encapsulation Technology for superior gloss uniformity.
Improved Black Density - Photo Black pigment 1.5 times denser than the previous generation ink set, along with significant improvement to overall contrast ratio and optical clarity.
Significant Print Permanence Improvements - Featuring completely reformulated pigment technology for improved print permanence, and up to twice the overall print permanence versus our previous generation ink set.1 SureColor P800 printers are designed to work exclusively with specially formulated Epson inks, and not with other brands of cartridges or inks.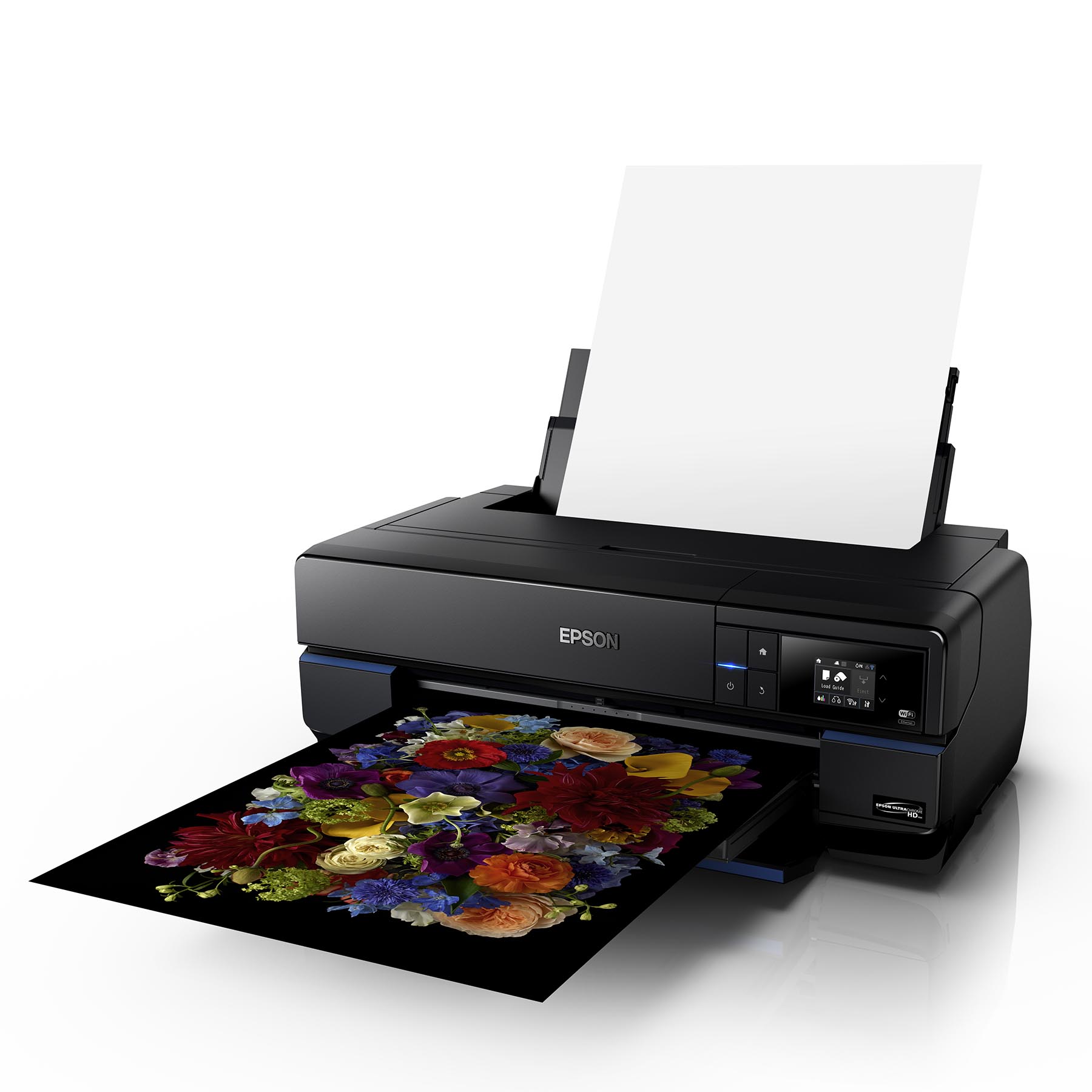 MicroPeizo® AMC® Print Head
- Advanced Meniscus Control (AMC) technology combined with newly developed ink repellant surface coating ensures accurate and consistent dot placement.
- Offers a maximum resolution of 2880 x 1440 while utilizing variable sized droplets as small as 3.5 picoliters.
- Combining the MicroPiezo AMC print head's electro-mechanical sophistication with the advanced Epson PrecisionDot screening yields simply stunning print detail and transitions.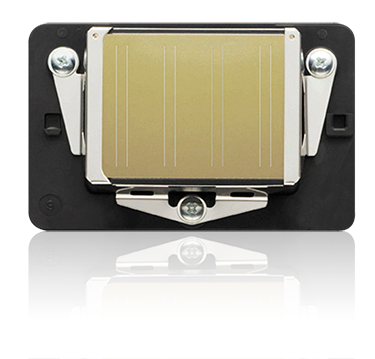 Versatile Media Handling
- Multi-sheet feeder for borderless prints on photographic media from 4" x 6" to 17" x 22"
- Straight through front paper feed path for fine art and premium photographic media stocks
- Heavy media path for poster board up to 1.5 mm thick- Optional Roll Media Adapter for prints up to 129" long on roll canvas, fine art, photographic and proofing media.
- Over 25 Premium ICC profiles for Epson Professional and Signature Worthy medias installed with the printer drivers