GMG SmartProfiler V5 Unlimited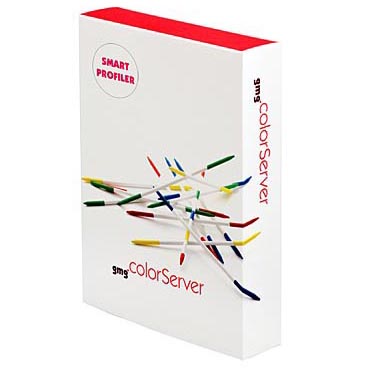 REQUIRES COLOR SERVER
Creating individual color profiles and printer calibrations within seconds
GMG SmartProfiler is a wizard for the calibration and profiling of different output devices, such as digital presses or large format systems, without profound knowledge of color management.
The profiling tool assists the creation of individual GMG ColorServer profiles.
Who benefits most?
• Digital and large format print houses
• Flexo and packaging print houses
• So-called hybrid environments (e.g. with offset and digital presses)
• Users who want to create their own profiles and/or calibrate output devices, or who work according to in-house standards

Your benefits
Top-quality and higher productivity due to
• highest color accuracy – even in different printing processes
• guaranteed repeatability
• maximum production reliability
• easy handling, no need for expert knowledge
• highly automated color management
GMG SmartProfiler 1.5 Unlimited (No: 47000011)
Profiling Wizard for conventional printing, digital and LFP devices.
GMG SmartProfiler 1.5 for Digital Printing (No: 47000012)
Profiling Wizard for digital printing devices.
GMG SmartProfiler 1.5 for Large Format Printing (No: 47000013)
Profiling Wizard for LFP devices. Barbieri Spectro LFP RT recommended for best results on a wide range of LFP media. (see Hardware & Accessories)