Epson Standard Proofing Paper Premium (200)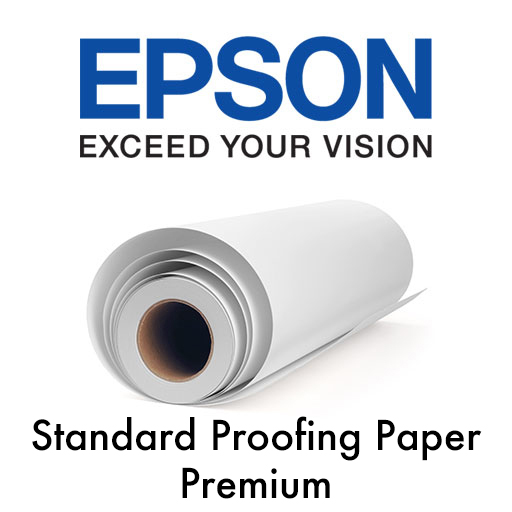 FREE SHIPPING!
Offering the widest color gamut available for accurate color reproductions, this lightweight 8 mill proofing paper has been certified to match the FOGRA 52 standard for uncoated papers with optical brighteners commonly used in sheet-fed printing. This media delivers outstanding short-term color stability, razor-sharp detail, and easy handling, especially when paired with Epson's new UltraChrome® HDXTM and UltraChrome® PROTM inks.
Paper Specifications:
Basis Weight: 200 g/m2
Thickness: 8 mil
ISO Brightness: TAPPI 106.03
Whiteness: TAPPI 135.04
L* a* b*: 96.0, 1.5, -10
Base Material: RC paper
Surface Finish: Semimatte
Core Size: 3"
Spindle: 3"