Epson Standard Proofing Paper SWOP3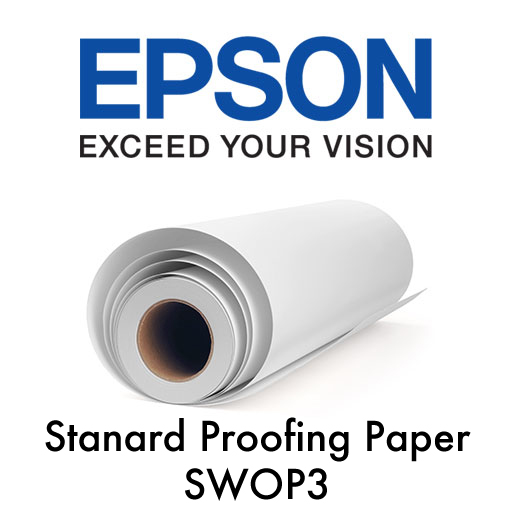 With a semimatte surface finish and neutral tint base, this media is engineered to meet the requirements of a true SWOP3 application perfectly. Coated with exacting standards, this paper displays outstanding performance and stability when used in conjunction with Epson professional inks. Its medium weight combined with a wide color gamut makes this the perfect choice for commercial proofing.
Optimized for Epson UltraChrome K3® Ink and Epson UltraChrome® HDR Ink, this media delivers outstanding accuracy and stability, and has been offi cially certifi ed in the SWOP3 category by the IDEAlliance® for the Epson Stylus® Pro 7900 and 9900 Proofing Edition printers.
L* a* b* value of 93.0, 0.0, 0.0
Semimatte finish
Instant-drying