CMG Certified Consultant Companies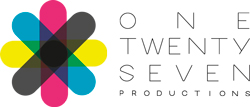 127 PRODUCTIONS is a consulting company, founded by Jodie Stein and based in Brooklyn, NY, that is dedicated to creating color management & workflow solutions for the professional photography and graphics industries. Using the latest technology, they are able to create custom solutions to improve accuracy & efficiency from capture to print. They also offer training and the latest pro photography solutions, from digital camera backs to color management tools, to printers to RIP's. www.127productions.com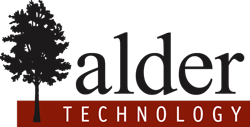 ALDER TECHNOLOGY, INC., based in Portland, OR, with an office in San Diego, CA. was founded in 1999 by Bruce Bayne. Alder provides systems and work flow consulting, systems integration, training, support, maintenance, and sales for the Prepress and Printing industries, as well as for Graphic Arts and Advertising. Their strength is in devising custom solutions to improve employee effectiveness and maximize equipment utilization, including specialized prepress application training, digital color production, and PDF work flow. www.aldertech.com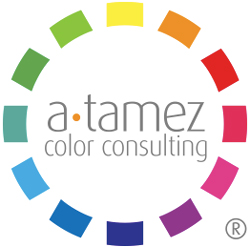 A•TAMEZ COLOR CONSULTING, with experience of more than 18 years in the industry, we offer courses and color management services to companies or individuals who want to make the most of the equipment at their disposal and operational staff. These services include consulting, sales, installation software, monitor calibration, color profiling, linearization and calibration of digital color proofing, installation of rips, and industry training for photography, design, prepress, e-ink printing. We can also integrate custom solutions for any company to have a color control from start to finish the process. Color control is essential at present and depends on many factors. atamez color consulting is based on the best of technology by providing the color management services for their area of work which should resolve the problems arising from this lack and the implementation of the G7 process. We are backed by the best brands and offer the best programs and measuring instruments most innovative color for your business.www.atamez.com

CHROMIX, INC, based in Seattle, is the creator and publisher of the award-winning ColorThink color profile graphing and analysis package and the Curve2 software. We also provide the ColorValet custom ICC profiling service and recently acquired ProfileCity, becoming the largest profiling service world-wide. In addition, CHROMiX produces ProfileCentral.com, the popular online system for sharing color profiles between service providers and their customers. Tieing all this together is ColorSmarts, our combination of online technical information and newsletters and on-site technical support and training. www.chromix.com

COLORGEEK provides sales, installation, service, training, and support of color management related products to photographers, printers, and publishers primarily in the Northeast and Mid-Atlantic. The company was founded by consultant and trainer Dan Gillespie in 1999 and is located in Lancaster, Pennsylvania. ColorGeek has helped in excess of 300 companies all over the country implement color management workflows, fine art reproduction systems, inkjet proofing systems, soft proofing solutions, ink optimization solutions, and pressroom process control systems. Dan Gillespie of ColorGeek is a Certified G7 Expert, Certified FIRST Level II Implementation Specialist, Adobe Certified Training Provider, as well as being certified by EFI, GMG, and many other manufacturers. www.colorgeek.com

COLOR MANAGEMENT is a Silicon Valley based distributor of color control and color management products and related services for companies including Canon, Chromix, ColorMetrix, ColorVision, Create, CSE, Epson, Eizo, EFI, GATF, Giml�, GMG, Gretag Macbeth, GTI, HCT, HP, ICS, IDEAlliance, IPAWebinars, Just Normlicht, Kodak, Left Dakota, Midstates Proofline, Onyx, Pantone, Serendipity Black Magic, Tecco, Validation Media, and X-Rite. Color Management serves as master distributor for the Color Management Group. www.colormanagement.com

COLOURMANAGEMENT.NET grew from the consulting work of Apple Solutions Expert and veteran consultant and trainer Neil Barstow, of Hove, England, since 1998. Serving an industry need for better colour reproduction has lead to a wide range of experience in imaging, from capture and scan to certified proofing and offset print as well as Inkjet art. Neil has had numerous international speaking engagements including Extreme 08 New Orleans, The Graphic Arts Technical Foundation, MacWorld, Apple UK and to UK industry bodies such as BIPP and AOP. Contact ColourManagement.net for all of digital imaging product and training needs at www.colourmanagement.net/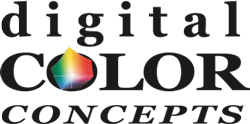 DIGITAL COLOR CONCEPTS, based just outside of Charlotte, offers extensive color management services including onsite color calibration and standardization , proofing, RIP profiling and installation with prepress hardware and color management software. DCC's extensive profiling experience on true solvent, eco-solvent, and aqueous inkjet printers using a variety of RIPs (Onyx, Scanvec-Amiable, Wasatch, Best Color, EFI Colorproof) uniquely positions DCC for handling jobs in the signage, grand format and specialty printing markets. DCC's team is highly qualified in handling jobs where solvent experience on heater settings and banding fixes are needed and are able to deliver unique linearization and profiling techniques, jobs including Print, Cut, Print and Cut and lamination. In traditional printing markets, DCC Specializes in EFI Colorproof XF training and has hosted 14 EFI certification classes training over 100 technicians across the US and Canada. www.digitalcolorconcepts.com

DIGITAL SOLUTIONS, a Toronto based company providing colour management services, products, training and support to a wide array of clients. Digital Solutions offers professionals such as graphic artists, designers, digital photographers, photo labs, sign shops and printers an affordable way to guarantee accurate colour on digital cameras, scanners, monitors and printers, throughout the digital process. www.ColourManagement.ca
ELEVATED COLOR, based in Denver, Colorado are certified and insured color experts that bring nearly 30 years of experience with prepress, printing and color management to your facility as well as ours. Whether it's calibrating a monitor, a printing press or an inkjet proofer to international standards such as G7, GRACoL or SWOP or calibrating our equipment to produce museum quality fine art Giclee prints in an extended color gamut,we're on the job – WHERE COLOR MATTERS! www.elevatedcolor.com/
METADESIGN has been Germanys leading corporate identity and branding agency for many years. The name MetaDesign is synonymous with internationally acclaimed design quality and strategic consulting for complex corporate identity processes. At the agencys offices in Berlin, Zurich and San Francisco, some 250 staff members work for international clients. www.metadesign.de

MCGHEE CONSULTING GROUP, LLC. is based in Oak Park, IL and provides specialized upstream and reproduction color management and systems integration for advertising, brand management, marketing communications and graphic agencies, photo studios, prepress services agencies, print providers and in-house creative groups.

MEYERS PREP is based out of Strongville, Ohio and is owned by printing industry veteran David Meyers. Graphic Arts and Color Management Consultants that provide "color accuracy that will exceed your expectations". Meyers Prep offer Color Management hardware and software sales and training. Contact Meyers Prep for all your prepress and pressroom needs. www.meyersprep.com

PICCUS 4 COLOR is a Utah based color management company specializing in installing and maintaining RIPs, generating profiles, and training. Founded by David Piccus, Piccus 4 Color maintains a complete computer to plate workflow with state of the art proofing at a high end printing facility. This has included installing and maintaining sixteen remote proofing systems at client's sites, significantly reducing prepress costs. The company consults and trains in ICC color management software and work flows for clients in the film, photo, printing, newspaper, and digital reproduction industries, as well as setting up proofers and RIPs to accurately predict color output. www.piccus4color.com

PIXL APS is a Danish based color management consultant company, working throughout Europe and Scandinavia, and occasionally in the USA. We specialize in analyzing, setting up and/or streamlining complete workflow's from Photography, scanning, imaging, prepress, proof though print. We also specialize in training and education on subjects related to digital imaging, as well as all aspects of color management. Pixl are resellers/distributors of a wide range of color management equipment and proofing solutions, ranging from GMG, GretagMacbeth, Alwan Color and many others. Clients range from large scale publishers and pre-press companies, printing-plants, graphic designers, advertising agencies and photographers as well as image libraries. Pixl was founded by Thomas Holm and Nils H. Christensen in '99 and has since then been on the bleeding edge of color. www.pixl.dk

PREPRESS CONSULTANTS, INC., located just outside Dallas, specializes in Color Management and Process Controls and is a full-service prepress education, training, and consulting company. They are the premiere agency when it comes to improving your efficiency, production, quality and color. Our consultants provide best-in-class results. Please take a moment to read about our services and then contact us to see how we can help you acheive "Bottom Line Results". www.prephelp.com/

PREPRESS I.T. LTD., Prepress I.T. Limited, established in 2000 in Sydney, Australia and now operating out of Dublin, Ireland, was founded by Dan Wilson, whose experience spans over 30 years. Prepress IT's support is backed up with expert knowledge that is a rare intersection of fundamental understanding of printing processes, printing presses, colour management, prepress systems, and information technology. Prepress I.T. focuses on "Best of Class" solutions and continues to forge a reputation in Europe as a leading independent colour management expert through general consulting and qualifying UGRA and / or IDEAlliance G7 Master Printers. www.prepress-it.com

RODS AND CONES, INC., located in the San Francisco Bay Area was launched by graphic designer Erica Aitken, and technician Son Do in 1996 with a goal of providing color management services in the areas of creating and installing profiles, conducting training, troubleshooting work flows, and developing better color management systems. Rods and Cones soon became a valuable ally for Apple Computer in the development of ICC profiles for customers, allowing them to utilize and take advantage of ColorSync. The company was brought into Apple's key accounts to develop color management solutions -- conducting many events together. Rods and Cones was an integral part in the conversion of Macy's West photographers from film to digital, as well as their renowned in-house prepress department from CMYK to RGB. www.rodsandcones.com
RON ELLIS CONSULTING is a New England-based consultant company specializing in color management, workflow training, and prepress integration. The company has provided installation and training services to dealers, manufacturers, and content creators since 1986. Ron Ellis covers a wide range of proofing systems, rips, and workflow techniques ranging from installation of a single proofer to an entire workflow that ties all components together. In addition to color management services, he is published frequently in New England Printer and Publisher and other PIA affiliated magazines, and has produced training materials for numerous printing industry vendors. He can be contacted at 603-498-4553 or through his web site at www.ronellisconsulting.com.

STOCHAST is a Family Owned Consultancy headquartered in Charles Town, WV. Owner, Peter Furnee is a workflow guru and G7 Certified Expert who specializes in Pre-Press, Pressroom and general Commercial and In-Plant solutions. Stochast services the Baltimore/Washington area primarily but is available to any customer regardless of location. www.stochast.com

STRAIGHTLINE is located just outside of St. Louis and offers a full range of digital support. From installing a workstation to designing and implementing a full workflow system. Specialized in printing and prepress, Straightline also offers a full range of office and network solutions. Consulting in new equipment purchases, software, color control, personnel and work procedures. Also a wide range of software, hardware and workflow training to maximize throughput and efficiency in most digital environments. www.straightline-stl.com/

WYSECONSUL, based in the Charlotte, North Carolina area, is a consulting firm that specializes in color management implementation, color systems analysis, and system integration. WyseConsul provides hands-on color management consulting for scanning, digital photography, front-end workflow systems, pre-press, color-proofing, press profiling and optimization, and all phases of print production. www.wyseconsul.com